Vacation homes in St. Moritz – Engadin
Vacation homes and villas in St. Moritz - Engadine
Our vacation homes and villas in the world-famous St. Moritz – Engadin in the Swiss Alps inspire even demanding, international clientele and guests. From generous panoramic windows and spacious terraces you can admire the majestic peaks and partly breathtaking high plateau lakes. The feeling of happiness seems complete!
The vacation homes and villas of VIVA vacations also have an exclusive equipment with high quality amenities to provide guests with the highest level of comfort and luxury. This includes spacious, elegant living areas that are tastefully decorated. High quality furniture, stylish decorations and first class materials that create a luxurious atmosphere. These "hideaways" are ideal havens for guests seeking a quiet and secluded environment to relax and escape the stresses of everyday life.
Skiing and cross country skiing
in St. Moritz - Engadin
Some of our vacation homes and villas in St. Moritz – Engadin are located in direct connection to the nearest ski slopes.
Enjoy the view of the glittering, snow-covered slopes of the surrounding mountain peaks already from your vacation home and feel the anticipation that comes up to ski down the slopes. Pack your ski equipment and head for the nearest ski resort. A total of 350 km of slopes are available. If you have a choice, you're spoiled for choice. Enjoy the huge choice of different slopes and cross-country skiing trails. In total you can ski down 88 different slopes. All levels of difficulty are represented here. From easy slopes, super suitable especially for beginners or children, through the so-called red to the black marked slopes, where experienced safe skiers are on the way. But also for cross-country skiers St. Moritz – Engadin is a paradise. Guests will find an unbelievable 240 kilometers of magnificent and top-prepared cross-country ski trails, some of them on the famous lakes of what is probably the most beautiful high valley in Europe. The world-famous Engadin Ski Marathon is also held here. Without a doubt, you are on the right cross-country trail in St. Moritz-Engadin.
Back in your vacation home or villa, relax in the evening comfortably in front of a cozy fireplace or a typical meal, easily prepared, namely a Swiss fondue or a raclette. In our cottages or villas you can also be cooked and pampered by a chef.
Ski vacations in St. Moritz - Engadin for the little guests
Our exclusive cottages and villas offer plenty of space and relaxation even for small guests. Children are welcome! The private, exclusive atmosphere could not be more suitable for family vacations. Enjoy a movie night on Netflix at home or at the new cinema in St. Moritz. The children also have the possibility to be looked after by professional ski instructors in the all-day school of the Suvretta Ski School or the St. Moritz Ski School. Here you will learn not only how to ski, but also social skills with many international children.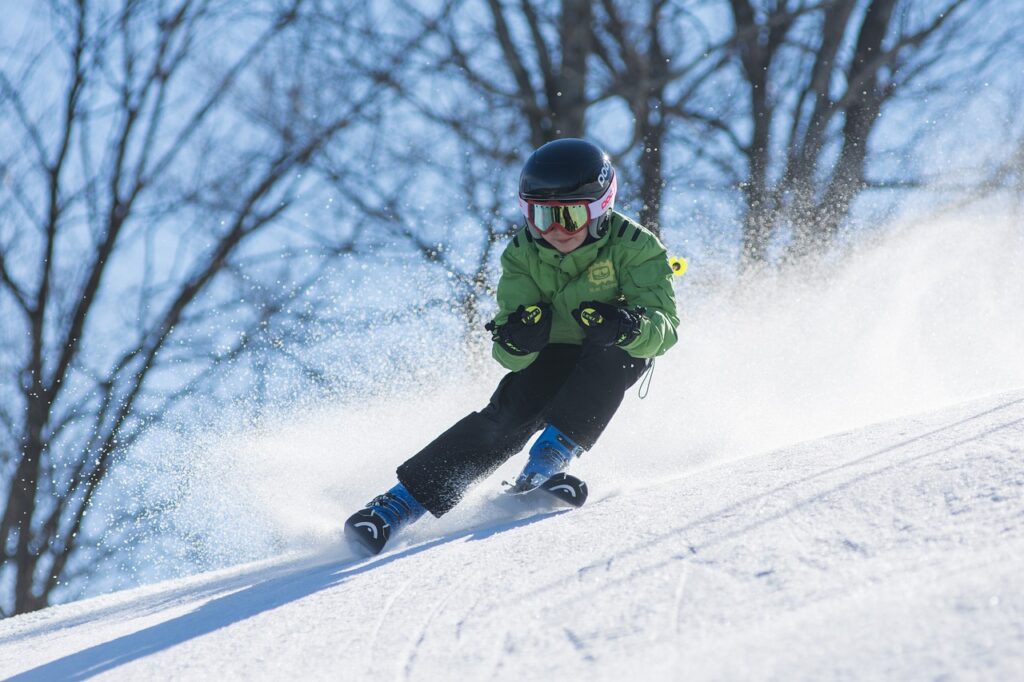 If you don't feel "at home" on skis or cross-country trails, you can also discover this varied and exciting high valley St. Moritz – Engadin on foot. In winter you will walk through beautiful forests or frozen lakes. Here plays the symphony of nature. Birds and squirrels eat or peck food from your hands. Of course, an unmatched "wow" experience for the little ones. Also many side valleys of St. Moritz – Engadin inspire winter hikers again and again.
Summer in St. Moritz – Engadin is a paradise for pedestrians. Wonderful well-kept paths lead along the lakes to the various small villages. But side valleys with less or more ascent are also available. A little more demanding is the high mountain which has a great tradition in St. Moritz – Engadin. Here trails lead up to the glaciers or even over high mountain routes to the Piz Palü. The variety is endless. Enjoy the vacation homes and villas of VIVA vacations. We give you the best tips.
Most popular destinations in Engadin
Classy, elegant and luxurious
A perfect starting point for all hikers, bikers, cross-country skiers and skiers
An Eldorado for discoverers and connoisseurs
Authentic and traditional