Make your vacations in Switzerland unique
With VIVA Ferien you will experience your vacations as relaxed as never before. Our vacation apartments and exclusive vacation homes in Engadin – St. Moritz offer you every imaginable comfort. Here you can feel at home even during the vacations. Discover unspoiled nature, typical Swiss cuisine and a wealth of activities that will keep you from getting bored in the first place. Mountaineering, climbing, hiking or skiing – here everyone will find something fun to do.
Rental accommodation
in Switzerland
Our apartments and houses have their own charm. Dream away and live in happiness for a few days.
Cozy furnishings, cozy sofas and modern equipped kitchens – that's what distinguishes our accommodations. To make sure you want for nothing during your vacation in Switzerland, we have a whole range of different accommodations, so you will definitely find what you are looking for. Do you prefer breakfast on the balcony with a breathtaking view of the surrounding Swiss Alps? Or is a central, well-connected location more important to you? Let us know your wishes, we always have an open ear for your concerns.
Special Highlight in Switzerland - The Engadin in Graubünden
The Engadin is a picturesque place in the Swiss Alps and convinces not only with breathtaking mountain panorama, but also with its variety of activities. Here the vacations in Switzerland become a real adventure. Extensive hikes and great mountain tours through the alpine world, where you can admire the idyllic glittering mountain lakes and nature boasts its diversity. These are moments that you will remember for a long time.
Equally popular are the numerous ski slopes and trails that attract fans of winter sports from all over the world. In the Engadine alone, there are over 80 ski slopes that give you the opportunity to make a real adventure out of your vacations in Switzerland. So grab your skis and up the mountain.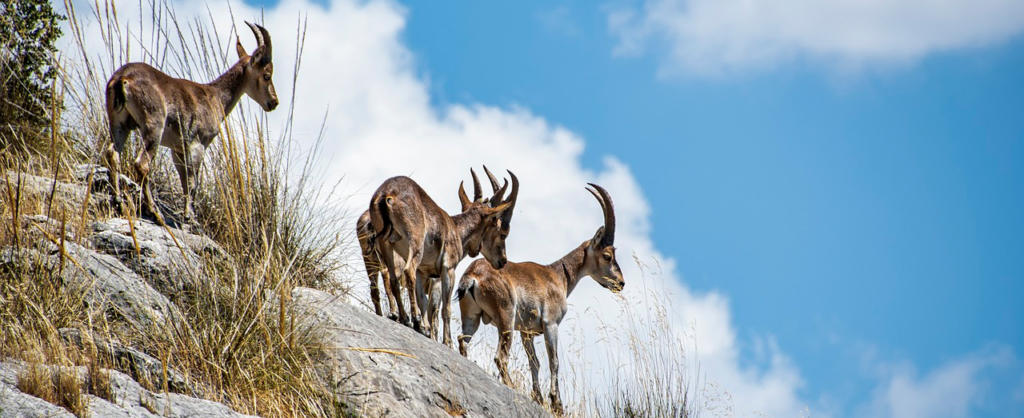 If you are on vacation in Switzerland, you should not miss the Alps. Because in addition to the view of the vast landscape, there is also a highlight hidden directly in the mountains. The shy inhabitants of the rocky landscape: the ibexes. As the heraldic animal of the canton of Grison, these animals are highly regarded in Switzerland. After being nearly extinct, animal rights activists have been able to reintroduce the ibexes since the 1920s. So nowadays, with a little luck, you have the opportunity to admire the shy animals in the wild.
It is not for nothing that the Engadine in Switzerland is known for its many spas. The air here is unusually clear and pleasant. Whether you go for long walks or bike rides or simply enjoy one of the many viewpoints in the mountains – Here your body and mind come to rest and you experience recreation in a whole new way. It doesn't matter what time of year you spend your vacation in Switzerland. Because both the clear winter air and the warm summer breeze will pamper you and make you forget everyday life for a short time.
Most popular destinations in Engadin
Classy, elegant and luxurious
A perfect starting point for all hikers, bikers, cross-country skiers and skiers
An Eldorado for discoverers and connoisseurs
Authentic and traditional